20 days Live Workshops on the topic "Gynaecological Laparoscopy & Endoscopy"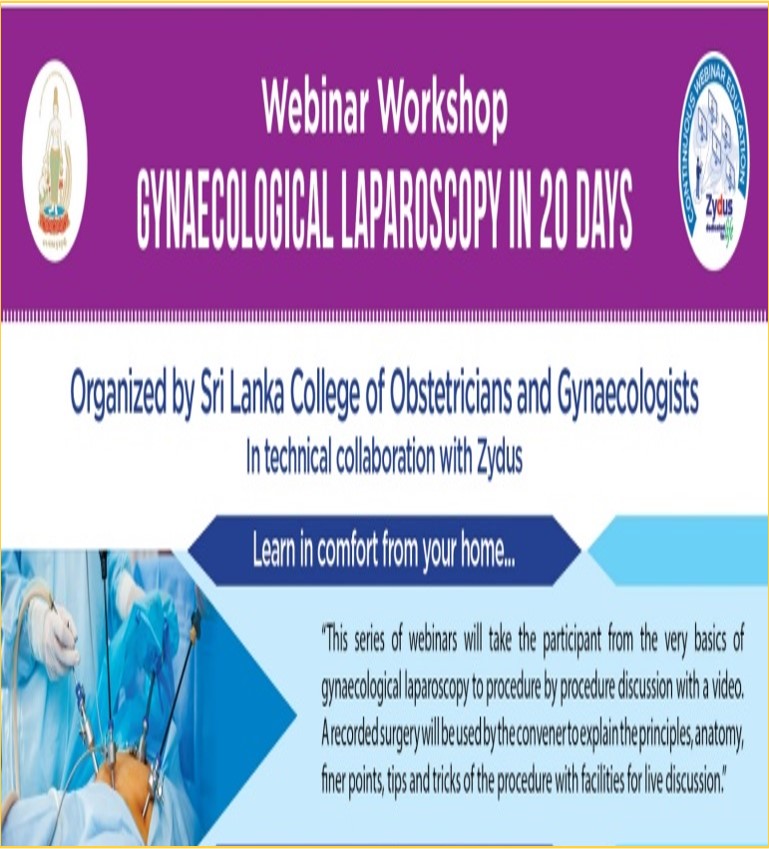 First time in the country in collaboration with SLCOG, Zydus organized Virtual Workshops for the Obstetricians & Gynaecologists on the demanding topic of Laparoscopy & Endoscopy. This workshop has been conducted continuously for 20 days on the 20 different subtopic with Videos.
We are thankful to SLCOG, Dr. Mangala Dissanayaka & Dr. Dhammika Silva, who helped in conducting the sessions.