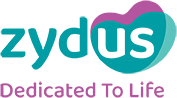 Supported the national efforts to combat COVID-19
Zydus Cadila and Sunshine Healthcare donated 100,000 Hydroxychloroquine tablets to assist the fight against COVID-19
The tablets, which were worth LKR 3.6 million, has significantly helped in treating COVID-19 positive patients as per the treatment guidelines recommended by the Epidemiology Unit of Ministry of Health.
At Zydus, we are fully committed to support the government and our communities in the global fight against COVID-19. We worked closely to assist hospitals around the country by bringing down as many tablets as possible, to treat as many infected patients as possible during the critical time.
Awareness on COVID-19
With Zydus, 12 Doctors brought their voice together to support the nation against COVID-19
We would like to appreciate our nation for staying put during the pandemic. Amidst every trial that our country has faced, we brought a melody, constructed by a team of 12 doctors from all across the Sri Lanka in collaboration with Zydus to protect our nation from COVID-19.
We would like to thanks – Dr. Jayantha Wijeroopa, Dr. Eshanth Perera, Dr. Janath Liyanage, Dr. Peshala Dangalla, Dr. Aruna Jayawardhana, Dr. Lakmal Gamagedara, Dr. Lalith Abeywardana, Dr. Suranga Wijesingha, Dr. Sumudu Bandaranayaka, Dr. Sanka Wijayabandara, Dr. Sandeepana Gamage, & Dr. Isuru Kariyawasam for supporting this cause.
Enabling Access to Healthcare
We are committed to helping patients access our therapies. In the month of March, we have donated more than 650 vials of Pegfilgrastim to needy patients across major oncology centers. Pegfilgrastim is a PEGylated form of the recombinant human granulocyte colony-stimulating factor (GCSF) analog filgrastim. In patients receiving chemotherapy, Pegfilgrastim accelerates the recovery of neutrophils, reducing the neutropenic phase (the time in which people are susceptible to infections).
Fulfilling social commitments
Committed to the well being of women, we regularly organise workshops on family planning, healthy pregnancy and safe motherhood with Midwives, SHOs and Medical Officers in accord with the stated objectives of the United Nations. Many of the workshops are held in collaboration with the government to generate awareness on major diseases/deficiencies.